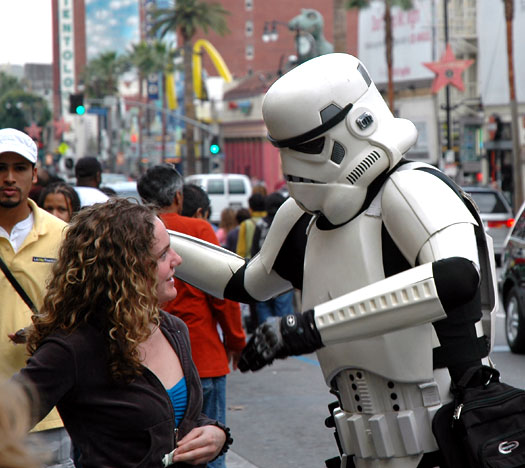 The Flattery Standards.
so dru and me had a discussion a long while back.. and apparently both have decided to blog about it.. his take will surely be up later today. it all started after a night at Sammy's and linlin mentioning that when an 'ugly' person hits on you it's like non-flattery, or even lowers ones self esteem. of course dru was like no way is being hit on ever non-flattery. i on the other hand believe that th
ere are different levels of flattery which can be achieved (yes i am comparing it to um.. a game.. and leveling up. sW337!). yet, i am certain that these levels vary from person to person. for me being hit on by severely underage kiddos, leaves me with a disgusted feeling in my stomach and almost embarrassed, definitely 0 points acquired. (Ofcourse dru will counter this). Another example of non-flattery, is being HOLLA'd at by construction workers or lawn people, again 0 points. but seriously both of those genre of guys hit on anything female with two legs... hmm.. kinda like someone else i know. Moving on, it is flattering to be hit on by age appropriate normal guys, and the level of points earned depending on how 'normal' that
person is. for maximum flattery points, the person would have to encompass your ideal qualities for the opposite sex, and they should also be hot (being hot never hurts). oh and the person cannot be your significant other. husbands hitting on wives, and vice versa is like 0 points. :P but dru will say, people who get hit on a lot lose there sensitivity to flattery. i'm not sure about that, i mean i definitely don't get hit on very often (i am nowhere near lvl 70), though i do think that girls are way more susceptible to being hit on than guys. so i guess from the guys perspective, being hit on at all is flattery no matter where it's coming from.. so do you come here often?